Well, I missed St. Patrick's Day by an hour..*Sigh*
Oh, well! Good thing I didn't go with my first plan of finding a leprechaun outfit for y'all..=P
This outfit was actually inspired by my friend Emily's amazing story! (One of her amazing stories..She's a great author!)
"Talking About a Revolution" is about a girl named Kate that goes to Ireland and finds some serious adventure! (Note to my friend, Kate, that is going to Ireland- Be careful, "adventure is out there!")
Anyway, this is part of the begining of Chapter 1:
"Kate admired her new outfit in her bedroom mirror. It was late afternoon, around six. She could hear her younger siblings playing outside. Her new outfit consisted of :"
"a jean skirt that reached a couple inches below her knees,"
Oh, wow! How cute is this skirt!! I love the double buttons!
TOO CUTE
!!
Yeah, so, I'm still working on exactly what shade of green Kelly green is, but I figured this had to be close. =P
The sleeves on this blouse are super awesome. Puffy yet tight...Ruffle-y yet "professional" enough to wear to the Capitol..Yeah. This is a great top. =D
Dear really good photo-editors,
My apologies for this pathetic excuse of a photo-edit.
lol Yeah..I kind of hate the model's dress that she wears under the jacket, so I cropped her out..=P
This jacket was like an addictive video game; I kept going back to it..But I don't blame myself. I mean, look at it! It's SOO adorable!! And perfect for the evil cold fronts March tends to have.. =( =P
"accented by a pair of bronze sandals."
Warning: This fashoin blogger is a trend victim when it comes to metal studs!! And these look SO great with the jacket!
Ok...I know it's no longer St. Patty's Day, but clovers are so very March-ish! And check out how the bronze matches the shoe-studs!
*Whistles innocently* Oh, look! More clovers! I wonder who was late getting her blog post out this week.. =P
Yes, this lovely bracelet should have been worn yesterday, but, for y'all under the age of 20, you can join the 4-H and always have a place to wear it! Who doesn't love clovers?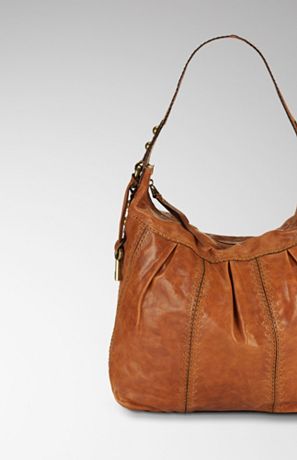 I looked long and hard for a great purse for this outfit..If I had been smart I would have remembered that if you want an awesome leather purse, look at Fossil! *Smacks forehead* Duh!
How great is the stitching on this bag? I don't know about you, but I really like decorative stitches! They're so fun! (Especially zig-zags!!)>
Hope you had a great St. Patrick's Day!
Purse:
Fossil