This coming Sunday is
V
A
L
E
N
T
I
N
E
'S
D
A
Y
!
!
!
!
(The tied-for-second best holiday of the year!)
That being said, you have probably been invited to several V-day parties!
Here's a party outfit that I thought was perfectly adorable. =)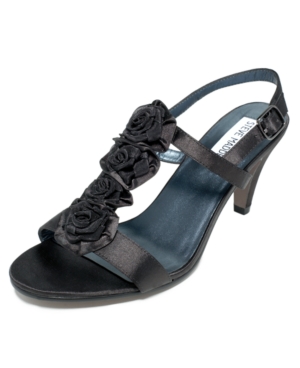 How perfect are these shoes?! From the great heel to the adorable little roses (that happen to match the dress!) these shoes are greatness in the form of sandles!
Can you tell I'm going with a rose theme? =P
This fleu-rette clutch is, in my opinion, a perfect companion for the dress!
Forever 21 is the place to go for cheap...*cough* inexpensive accessories!
Normally I'm not much on black hearts, (Even in jewelry..) but I thought this necklace was very pretty, and complimented the dress nicely.
And we're back to the rose theme with the bracelet! ;-)
Happy Valentine's Day! =)